Source Official Blog: http://blog.nogizaka46.com/kotoko.sasaki/2018/11/047842.php
2018/11/19 13:00
Yesterday, the stage play Kemono Friends 2 concluded.
I played the role of Kitakitsune.
Since it is a popular character, I had worries (that I wouldn't be able to portray it properly),
but every day was fulfilling and fun.
All of the cast members were kind and funny,
and since I had little experience (with stage plays), they taught me a lot of stuff.
It was a great experience.
I truly had alot of fun!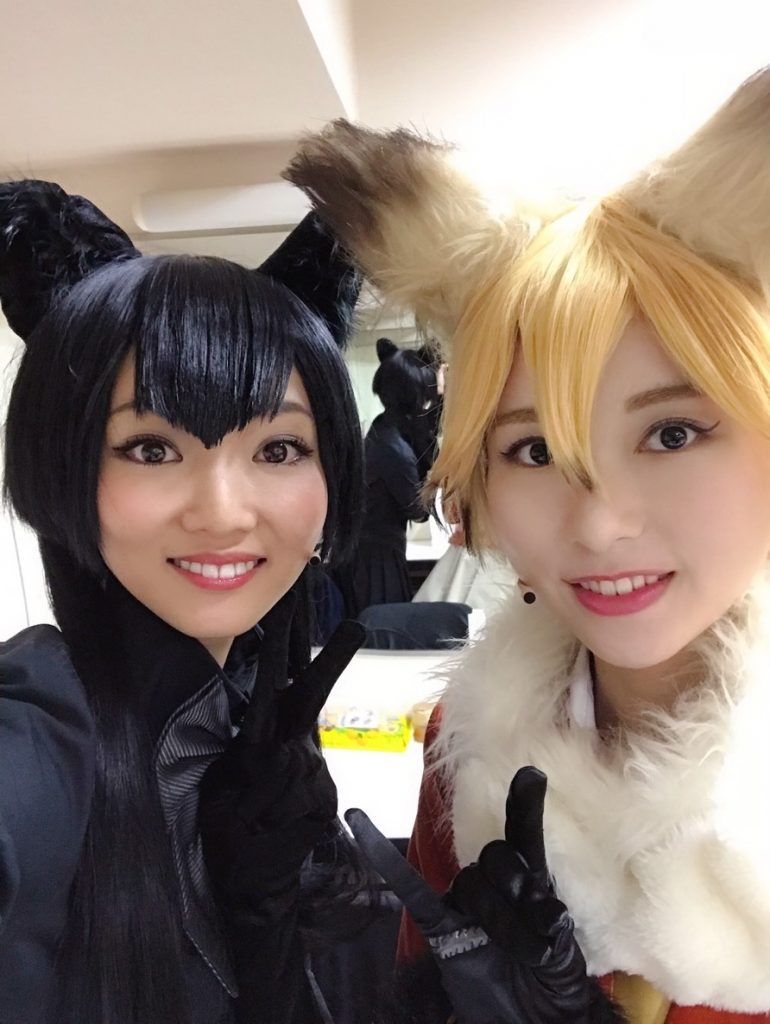 During the closing party.
Azusa-san, who played Kurohyou (black leopard), forced me… told me to post this picture onto my blog, so I'm posting it.
Other pictures that I took with others are uploaded on their Twitter accounts so please check them out!
Bye then.
---
Translated by: Veliem
Edited by: Conjyak