Source Official Blog: http://blog.nogizaka46.com/nanase.nishino/2018/07/046064.php
2018/07/18 18:18
It's already the 2nd half of the year, (time) flew by so quickly~
My wishdom teeth is slowly coming out, so it kinda hurts.
I carefully brush it to avoid getting cavities.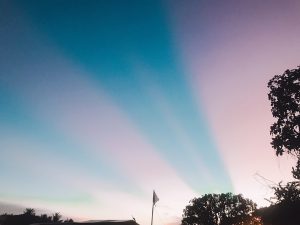 So pretty~


We've completed the Birthday Live without any problems, and next is the National Tour!
The reason we can do this every year as if it's a tradition
is because of everyone who feels, "I want to go see a concert!" and turns up.
Thank you very much..
m(_ _)m
Jingū and Chichibunomiya
For 3 days, we sang, danced, and ran, plus we had to move between the 2 venues, so it was more tiring than the usual live concert.
But no one has ever held live concerts in 2 places at once before,
so I am happy that we were able to pull it off!
My personally designed towel, mine is green and evokes circuit board soldering?
It's really easy to recognize. LOL
During the live concert, I thought, "Whoa, it's easy to see it!"
My name towel, uchiwa (fan), photobook, koketani-kun, and etc…
Thank you very much for raising them! m(_ _)m


We're doing the High School Quiz this year, too✨
It's getting exciting〜
For the promotion, we tried a few problems, but it seme that my intelligence
is lowww! I couldn't get anything right…
But the time spent thinking with everyone is fun.
Waiting for participants to apply o(・x・)/


Aspiration Remains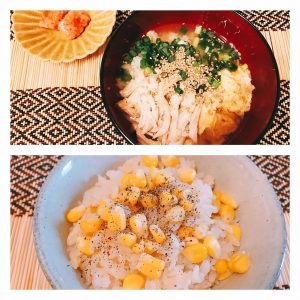 Mock-chicken rice, corn rice!
Lately, corn has appeared for the first time in my ranking of foods I like.
I used to eat it often when I was little, but eating it again, it really is delicious!
It's especially delicious in this time of year, and I cooked it with the rice cooker I bought on the recent Nogichū. It's from Balmuda-sama.
With the leftovers, I made onigiri the next day and brought it with me to work.
I think that makes it 12 posts?
I feel like I used the same lunch mat for every post. (LOL)


Since I don't have any new pics, I'll post some old ones that I like.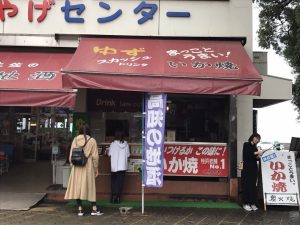 Kōchi (Prefecture)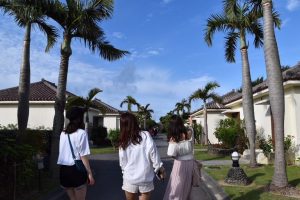 Ishigakijima (Ishigaki Island)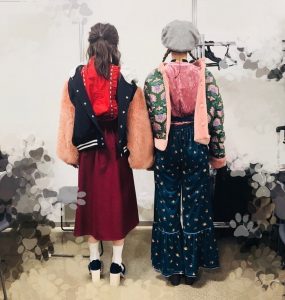 TGC
For the 3rd pic, I totally looked for a picture showing just backs.
There are others that I also like, so I'll post them some other time!


Make sure to take countermeasures against heat stroke o(・x・)/
---
Translated by: Veliem
Edited by: Conjyak