2018/05/05 11:36
Today, I'll appear on 「Happyō! Zen Gundam Dai Tōhyō」 at 21:00 on NHK BS Premium!
I casted a vote for the program before I found out that I'd be appearing on it,
so I was very suprised when I found out that I would appear on it.
I'm nervous!
But I'm looking forward to it!
Also,
I appeared on 「Ramen Walker TV2」!
I'm sorry that I didn't announce it beforehand…
The ramen was good!
Also, it was the first time in my life that I was complimented for how well I slurp noodles.
Please check out Ramen Walker-san's Official YouTube page to watch an unaired scene!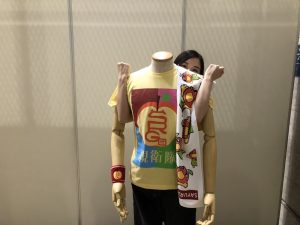 *Ōkubo Shigeki no 9 Jiraji (radio)
We did a live recording with studio audience for this.
May 14th at 20:00~
*JP Standard
May 26th at 20:00~
*MUSIC VOICE
June 13th at 19:55~20:00
All aired on Hiroshima FM!
On May 1st, I went to Hiroshima with Kana-san and Maaya-san for the recording.
By all means, please check it out!
---
Translated by: Veliem
Edited by: Conjyak