Source Official Blog: http://blog.nogizaka46.com/sayuri.matsumura/2018/10/047294.php
2018/10/08 21:30
It's Matsumura Sayuri!




It's been a while so
things that I wanted to write about have been piling up
to the point that it's unmanageable (You reap what you sow)
But anyways, I'll write about today!



Today was the nationwide handshake event
at Port Messe in Nagoya.



Thank you to everyone that came and gathered
in the morning to attend the mini live.


Whenever we have these kinds of events,
I feel like it's been a while~ since I last danced.
Has it been a while for everyone who attended?


Lately, it's been hectic the whole time
and I haven't been able to memorize all sorts of things
so every job feels like it's been a while.



Sad.



Speaking of sad,
This nationwide handshake event
is the last one for some girls,
so that does make it a bit sad.
Was everyone who attended able to participate with no regrets?


I received flowers,
and talked to a bunch of people.
I had fun ☆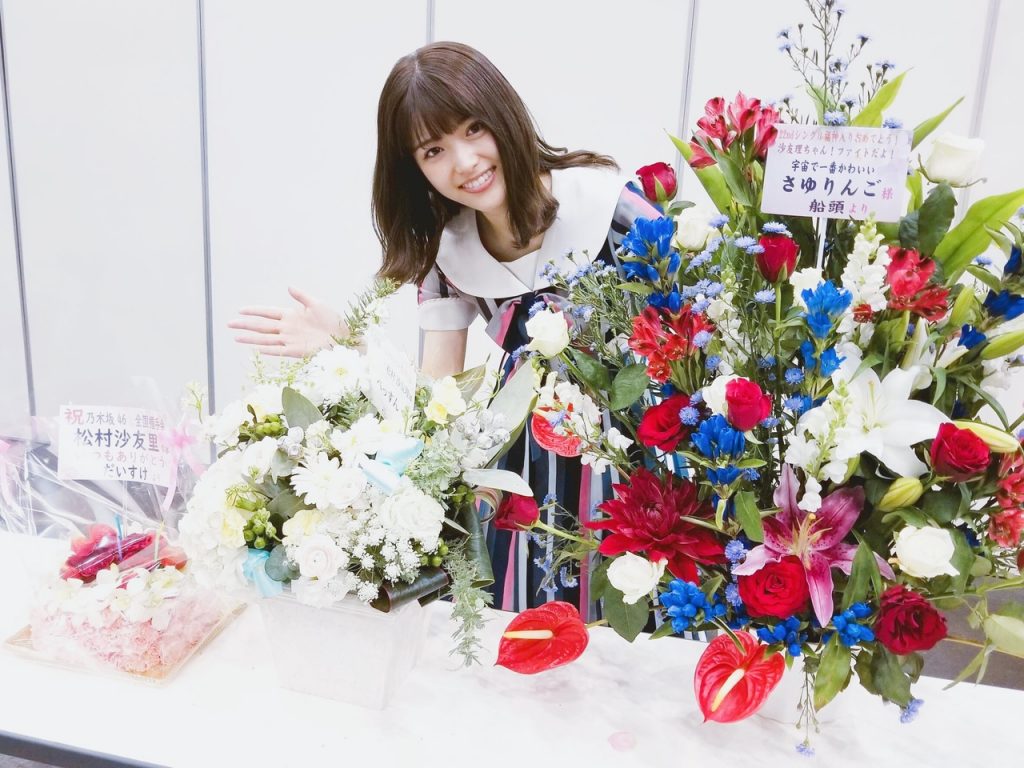 Since it was broadcasted yesterday.
A lot of people mentioned the driving club (*´-`)♡
I want to go somewhere with the driving club againn ☆


To everyone who came to the Matsumura and Reno-chan lane,
thank you very much. We had a great time ♡
We'll be waiting for you next time as well~


Also, today October 8th,
is my beloved, beloved Itō Riria-tan's birthday!!


Riria-san turned 16!!
So Cute!! 16 years-old cute!!!
We took a picture to celebrate (her birthday) (`・ω・´)!


So cute! Like a doll!!
The twin tails are SAIKOO!! (Amazing)


Today's sweet potato talk was so precious
It made me feel all pure pure white(*´-`)
---
Translated by: Veliem
Edited by: Conjyak