Source Official Blog: http://blog.nogizaka46.com/sayuri.matsumura/2018/08/046488.php
2018/08/23 20:12
It's Matsumura Sayuri!





Natsu No Zenkoku Tour 2018
A segment being done during the concerts this time



That's right!!
Jikochuu (Selfishly) Produced Segment!!!



And I really really look forward
to watching everyone's segments♡
It's a wonderful segment♡



And finally, I presented


the Matsumura Sayuri Production
at Yanmar Stadium Nagai in Ōsaka!!




My selfish production was
really a selfish segment…
It's amazing that the others went along with it…


Well, to be honest.
When I heard that I can selfishly produce something,
the faces of these girls immediately popped up in my mind!
Yes!! Our Sayuringo Gundan!!!


I think these are the only girls
who would go along with my selfishness… lol



Or rather, that I would try to have go along with… lol





A selfish me listened and searched
through Nogizaka46 songs
while imagining what I wanted to do.




What I wanted to do
was to become a princess, of course!!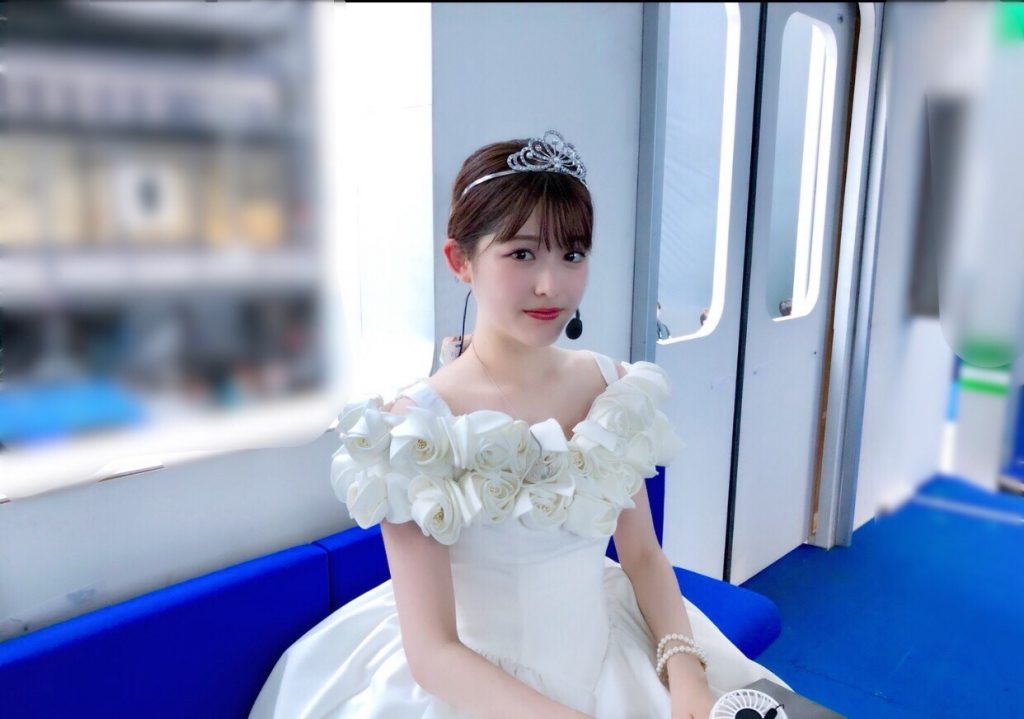 While singlemindedly searching for a song that fits this desire…
A perfect song!!!



Yes!
「Inochi no Shinjitsu ~ Musical Ringo Uri to Kamemushi ~」 (The Truth of Life ~ Musical: The Apple Seller and Shield Bug ~)


Indeed, a princess!!!


It's perfect ♡♡


The prince,
played by Terada Ranze. Her looks and voice,
everything was perfect!!
I give it an Amazing!!!!






And let's also also eat our beloved white rice ♡



But~
Since I was the princess,
I couldn't~ eat it (>_<) I thought



They ate it for me.
The apple fairy: Sasaki Kotoko-san
The white rice fairy: Itō Karin-chan (with an umeboshi)


It's perfect!!
I give an Amazing to these two as well!!!!





And thus, we were able to have a lot of fun
while doing the segment that I produced thanks to the power of the corps members ♡


Thank you everyone ♡




By the way,
during the 2nd day of the Ōsaka Live,
Ikuta Erika-san made a sudden appearance.
She saw this "Truth of Life"
and during the encore, quietly



said, "I saw it" to me.



For a moment, the hairs on the back of my neck stood up. Lol







But, it was so fun~ (>_<)♡
I'm thankful to
the corps members, staff-san, and everyone at the venue
for putting up with my selfish desires m(._.)m





And



Congratulations to Osaka Toin on the record-breaking high school baseball championships
in both the spring and summer tournaments for the second time!



They also won when I was a 1st year in high school.
It was the summer of 2008…


10 years ago…


That summer, I clearly remember going to watch and cheering for them really hard…
I alone went to great lengths to protect myself from the sun…



Congratulations!!!
---
Translated by: Veliem
Edited by: Conjyak