Source Official Blog: http://blog.nogizaka46.com/sayuri.matsumura/2018/08/046408.php
2018/08/15 18:18
It's Matsumura Sayuri.




Maichun and I


will be appearing on Ōsama No Buranchi (King's Brunch) ♡


on August 18th at 9:30 ~ 11:45



We went to Thailand, actually,
and introduced recommended sites in Thailand ♡


It was super fun.
No matter how many times you've been there,
it makes you want to visit again.
It is a very charming country ♡



I wanna go again….



I wanna go again~ ♡




Everyone, by all means



check out
Ōsama No Buranchi (August 18th at 9:30 ~ 11:45)
discover the charms of Thailand


and go to Thailand~ ☆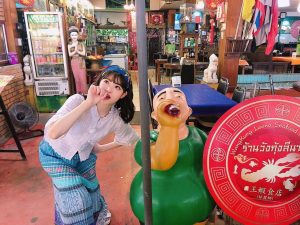 ---
Translated by: Veliem
Edited by: Conjyak