Source Official Blog: http://blog.nogizaka46.com/kotoko.sasaki/2018/06/045290.php
2018/06/10 14:48
Good evening.
Earlier, I went to the beauty salon and I didn't realize that the door to the entrance was transparent, so I walked into the door really hard.
It didn't help that I was entering the place while looking downwards…
Personally, it was the funniest thing that happened to me recently.
Afterwards, at the train station on my way home, there was a couple who I think was speaking to each other in Russian and I got all excited.
They said something like "yes (да)" and "what (что)" and "we have (нас есть)," so I think they were speaking in Russian…
For a short while, I matched my pace of walking with them.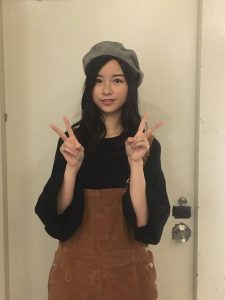 A photo from a long time ago.
Because I don't have any (recent) pictures to post.
*Announcement*
・ Monthly Magazine New Type will be on sale on June 9th.
With Matsumura-san.
We had a barbecue.
It was fun!
By all means, check it out!
・ "The 「No」 of Nogizaka46", on Nippon Cultural Broadcasting at 18:00~ on June 10th
That's today!
I talked with Hinachima-san and Maaya-san.
It was fun!
Please listen to it.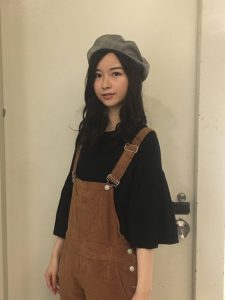 Today I want to make and eat ham sandwich the way that Amuro-san taught me.
Goodbye.
---
Translated by: Veliem
Edited by: Conjyak