Source Official Blog: http://blog.nogizaka46.com/sayuri.matsumura/2018/05/044993.php
2018/05/21 14:30
It's Matsumura Sayuri.




I appeared in Girls Award2018 SPRING/SUMMER
as a model and musical artist!
To everyone that came, thank you very much!





I
got to walk the runway (as a represenative)
for 「R4G」-san!
Thank you for all of the boards and towels ☆
It made me very happy to see so many of them~ ♡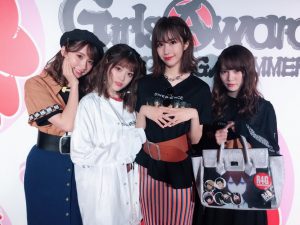 Last time was the world of Code Geass,
this time is the world of STEINS;GATE ☆
In the opening,
there was special Girls Award footage of Kurisu Makise-chan
and I was going "Ahhh!" (//∇//) backstage!




I was also nervous this time around, but
did I manage to convey how great R4G is?



For the R4G stage,
coming from the sakimichi group were
I, Matsumura Sayuri,
Etō Misa-chan,
(Kanji) Keyakizaka46's Habu Mizuho-chan and
(Hiragana) Keyakizaka46's Katō Shiho-chan,
the 4 of us appeared. ♡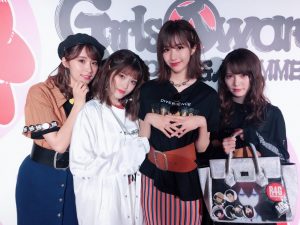 Everyone looked good with their clothes. It was lovely~ (;ω;)♡
It was really reassuring to be with everyone ~ (;ω;)♡




BTW, the items I was wearing were
items that men can wear as well~



Please check them out at SHEL'TTER WEB STORE(https://www.ec-store.net)~☆



Official Web Site:https://r4g.jp/
Twitter:@official_r4g
Instagram:official_r4g







The live performance that we had afterwards was also very enjoyable!
Dancing to Synchronicity wearing
pure white outfits
and doing summer songs we haven't performed in a while
was really enjoyable ♡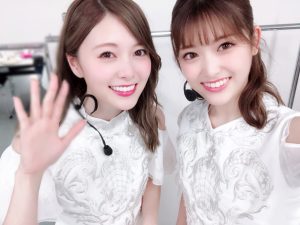 I said 「Let's take a picture~♡」 to Mai-chan
and (she did) this pose…









She's soo cute!!!



Like a pose by a small kid!!!!



Soo cute!!!




It was so cute,
I asked, 「What's that pose?」. Then,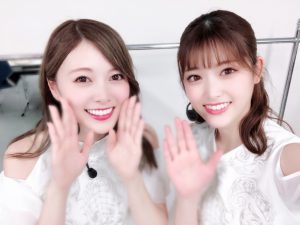 she used both hands!!!



Yay—!!!!!!



Sayuringo is super happy~!!!!!







is what that day was like (^-^)v




I hope we'll always be close (^ ^)
---
Translated by: Veliem
Edited by: Conjyak